COMITE COORDINADOR DE CENTROS DE MEDICINA HIPERBARICA
---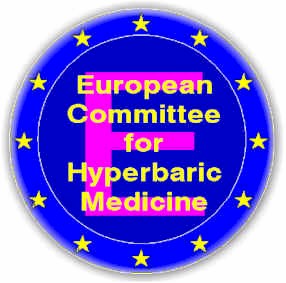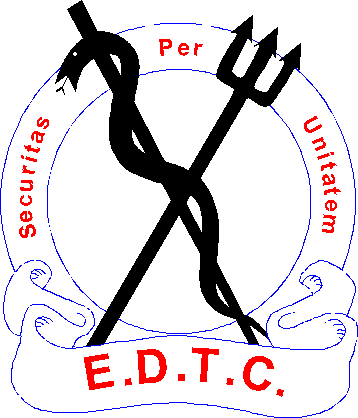 6ş

C

ongreso Europeo de Consenso
PREVENCION DE ACCIDENTES DISBARICOS
European Committee for Hyperbaric Medicine (ECHM)

European Diving Technology Committee (EDTC)

Ginebra (Suiza) - 24 y 25 de octubre 2003
---
PRESIDENTE : Jurg Wendling.
COMITE ORGANIZADOR : P.Knessl, M.Rast, J.Schmutz, S.Torti, C.Wehrli.
COMITE CIENTIFICO : J.Desola, C.Logan, A.Marroni, D.Mathieu, J.Wendling.
PONENTES : C.Balestra, S.Bosco, R.Cali-Corleo, C.Edge, D.Ellerby, V.Flook, P.Germonopré, R.van Hultz, JP.Imbert, J.Kot, M.Lang, P.Longobardi, P.Müller, JC. le Pechon, A.Taher, K.Tetzlaff, S.Torti, S.Watt,
REVISION BIBLIOGRAFICA : P.Müller, S.Torti-Gerber.
COMPOSICION DEL JURADO : D.Bakker, D.Elliott, P.Giovagnolli, B,Grandjean, O.Hauso, U.vanLaak, F.Roque, Z.Sicko, S.Sipinen, D.Slosman, A.Toklu, P.Dietrich, M.Zürcher.
Los integrantes de los comités se relacionan por orden alfabético
---
Formato PDF - Se precisa ACROBAT Reader
Question 1

Is there a consensus about the fitness-to-dive criteria?

Is a medical re-assessment necessary for all divers?

Impact of pre-dive medical examination on the incidence of diving accidents
Medical assessment of FTD: Professional diving aspects
Medical assessment of FTD: Recreational diving aspects
Medical assessment of FTD: Aspects of compressed air work
Medical assessment of FTD: Military diving aspects
How a newly identified medical condition may impact FTD criteria?

Question 3

Should safety management be the same independently of all different kinds of diving activities?

Safety management: Professional diving aspects
Safety management in compressed air work
Safety management: Scientific diving aspects
Safety management: Recreational diving aspects
Safety management: HBOT aspects

Question 4

Which is the role of decompression procedures for prevention of dysbaric injuries?

Models of safe decompression procedures
Decompression databases: What impact to improve safety of decompression procedures?
Lessons drawn form the in-field experience

Question 5

Do personnel inside hyperbaric treatment chambers or caissons need specific safety procedures to prevent dysbaric injury?

Decompression procedures in tunnelling - is there a specific physiology?
Specific aspects of safety procedures for HBO personnel
Do we have to adapt safety procedures for personnel in remote HBO facilities?
CONCLUSIONES DEL JURADO

<![if !supportEmptyParas]>
---
Este documento ha sido obtenido de la página WEB del COMITE COORDINADOR DE CENTROS DE MEDICINA HIPERBARICA. Prohibida su copia y difusión sin citar el nombre de los autores, los editores de la revista libro o institución, y su relación con la página WEB http://www.CCCMH.com